The Big Model and Hobby Show 2023
The Gauge 1 Model Railway Association will again be hosing the event and will be presenting a stand at the event. The group will have the Gauge 1 exhibition layout with them, The Association are expecting to be running trains on the layout throughout the event. The club was established in the 1940's and has since grown to become a world wide organisation. This year the display will feature the clubs show case layout:- "Dobson Bridge" along with live steam models along with radio controlled model trains.
Please note:- More information will be added as we get closer to the event. All information listed below is subject to change...
Exhibitors
THESE are some of the exhibitors that are due to be showing at this years Big Model and Hobby Show.
Talyllyn Railway Preservation Society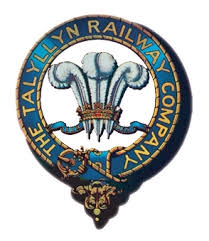 THE Talyllyn Railway Preservation Society will be holding a presentation display about the group, who formed to run the Talyllyn Railway in Tywyn, Wales. You will be able to get information on volunteering and how to get involved in running the World's First Preserved Railway, which has been heavily featured on TV and film.
Background:-
The Talyllyn Railway Preservation Society was founded in 1951 to support the oldest preserved railway in the world. The narrow gauge railway runs for 7½ miles (12 km) from Bryn Eglwys to Tywyn, Mid-Wales. The line opened in 1865, to carry slate and later became the 1st narrow gauge railway in Britain authorized by the Act of Parliament to carry passengers using steam haulage. Today the Talyllyn Railway Preservation Society runs a historic and world-class tourist attraction, that is a must-see for rail enthusiasts. At the show, you can chat with volunteers and learn more about this historic line and also not only find out about how to book your trip on the line but also how you can get involved!
Learn more online...


Top