The Big Model and Hobby Show 2023
The Gauge 1 Model Railway Association will again be hosing the event and will be presenting a stand at the event. The group will have the Gauge 1 exhibition layout with them, The Association are expecting to be running trains on the layout throughout the event. The club was established in the 1940's and has since grown to become a world wide organisation. This year the display will feature the clubs show case layout:- "Dobson Bridge" along with live steam models along with radio controlled model trains.
Please note:- More information will be added as we get closer to the event. All information listed below is subject to change...
Exhibitors
THESE are some of the exhibitors that are due to be showing at this years Big Model and Hobby Show.
Illustrated talks by Keith Hick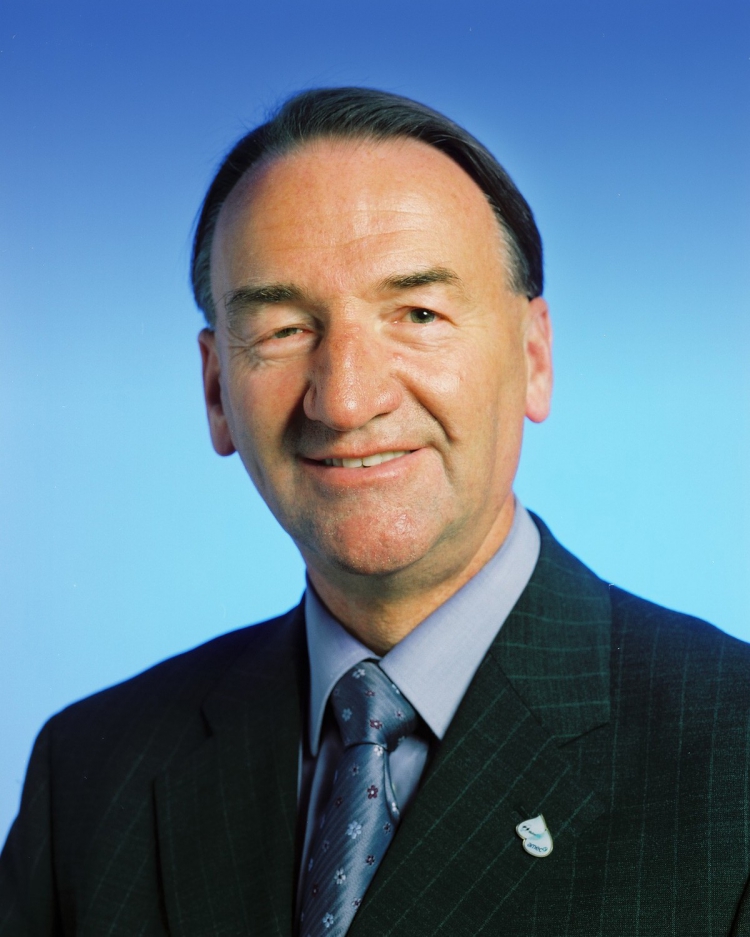 THROUGHOUT the day the event will have a series of Illustrated talks by Keith Hick. Keith is active on the lecture and illustrated talks circuit, here in the UK and the USA, regularly giving talks on a wide range of subjects. Involvement in various historical bodies as Historian and has also been a Civil Engineer.
The topics covered will be as follows:-
'THE CHESHIRE LINES RAILWAY TO SOUTHPORT 1884-1952'
One of the very few railway companies to remain independent until Nationalisation in 1948, the Cheshire Lines Committee (CLC) was centered in North West England, principally around Liverpool and Manchester. The formation of lines to Godley in the east, Chester to the south, and Southport to the north is explained with the Southport & Cheshire Lines Extension Railway (S&CLER) giving direct access to the seaside resort of Southport from 1884 described in depth, The mighty Midland Railway led a consortium of railway companies to challenge the dominant LNWR by establishing the CLC and tap into the huge market potential of NW England.

'THE GLAMOUR & GLORY OF AMERICAN TRAIN TRAVEL FROM THE ROARIN' 20s TO THE FAB 50s'
The inter-war years of the 1920s and 1930s saw an unprecedented expansion of long-distance named trains throughout the United States. Such iconic titles as:- 'Empire State Express, 20th Century Limited, Broadway Limited, Hiawatha, Coast to Coast Daylight,' and Super Chief caught the imagination as passengers were cosseted in luxurious streamlined trains. Keith chronicles the rise and rise, then the ultimate fall, as the motor car and airlines brought this exciting era to a close.

Government investment in new trains and equipment following the Wall Street Crash and Depression saw film stars and American Presidents take to the rails to crisscross vast distances as a way to travel.

The extensive rail network enabled the US to rapidly transport huge numbe

rs of troops and war materials during WWII. The introduction of diesel traction gave a last hurrah as pre-war travel patterns returned until eased out of everyday business in the late 1950s, giving way to the automobile and airlines.
---
This is Keith's background in more depth:-
Involvement in various historical bodies as Historian to Leonard Fairclough Ltd/AMEC plc, the Malcolm/Donald/Gina Campbell dynasty, Hesketh Golf Club, the Ganton Society and North Western railways, helps to ensure the treasure trove of memories, artefacts, knowledge and memorabilia is passed on to the next generation

A career Civil Engineer, Keith has a rare basket of talents, being elected as 1 of the UK's top 100 Architectural and Industrial Illustrators, borne out of his early training in Architecture and ability as an artist leading him to prepare artists impressions for the Royal Fine Arts Commission. Born in Southport, Lancashire, where he resides today with his wife, Sandie, family life includes son Russell, a Senior Project Manager at BAe Systems and daughter Kelly, a Paediatric Dental Practice Manager near Houston, Texas and four grandchildren, two of whom live in the USA and who are visited annually. He was elected a Fellow of the Institute of Scientific & Technical Communicators during the early 1980's.

A lifelong interest from a young age in painting and drawing, and the arts in general, first manifested itself during his schooling when he achieved the highest-ever marks in art exams following recognition as an outstanding talent by his art tutors.

In retirement followed having managed the Special Projects, Corporate Marketing, Marketing Services, Business to Business / Internal Communication for AMEC plc's £700m civil engineering and construction division for over twenty years. Keith previously managed a public utilities design drawing office and the public consultation unit of the UK's North Western Road Construction Unit. These appointments followed broad-based experience in motorway bridge design, structural, municipal, and highway engineering, plus architecture and Town and country planning.

Sport has played a pivotal role in his life, settling upon golf during his formative teenage years. Joining Hesketh Golf Club, Southport's senior club, he wrote the 60,000-word club Centenary book:- 'The Hesketh Golf Club:- 1885 to 1985' where he is currently Club Historian and Chairs the Club's Heritage Committee. As Executive Secretary of the Southport & District Golf Association (SDGA) since 1972 and elected as SDGA's first President in early 2019, Keith has overseen the association's development into one of the North's most vibrant and inclusive golf associations with Scratch, Handicap, Mixed, U-18 and Senior sections. SDGA helped current DP (European) Tour regulars, 2017 Race to Dubai winner Tommy Fleetwood, , Matt Baldwin, and Lee Slattery, together with West Lancashire's Hollie Muse, first cut their competitive teeth, Lee and Matt as junior members of Hesketh, during the past two decades.

Competitive Seniors' Golf throughout Lancashire also benefits from Keith's extensive experience in golf administration as Secretary to the Lancashire Super Seniors golf team.

A single-figure handicap golfer for over fifty years, Keith wrote a weekly golf column for the Southport Visiter series newspapers throughout SW Lancashire for ten years, purely as a labor of love during his 'spare' time, reckoning he penned in excess of one million plus words on the Royal & Ancient game during that time.

Having reported upon previous Open Championships for the print media, a call to help present Golf FM, a week-long arm of Southport's own commercial radio station, Dune FM, to cover the 1998 Open Championship at Royal Birkdale, saw Keith help pioneer the first live radio coverage of the Open by a local radio station, subsequently developed into Radio Open Golf by the R&A. Aged 8, a young Tommy Fleetwood was interviewed by Keith live on radio for Golf FM in 1999. Keith's extensive experience in commissioning and directing films for multi-million-pound construction projects were put to good use, both in front of and behind, the microphone for an 8-day 'busman's holiday' to broadcast daily reports on 1998 Open. Having conceived the Golf Coast brand name in 1997, Keith published the Golf Coast Golfer not-for-profit magazine to preview, report upon, and review the 1998 Open Championship. A seasoned golf events organizer, Keith has managed corporate hospitality and invitational events at the majority of Open Championship venues, plus Wentworth for the PGA Championship and World Match Play Championship, the Belfry, Gleneagles, and all the Southport area golf clubs.

Railway history, another lifelong passion, has inspired Keith to assemble and lead a panel of local authors and historians aiming to publish a book on Southport's railways from 1848 to the end of the steam era in the 1960s. Southport, along with Bournemouth, was one of the UK's 2 most popular sea bathing resorts of the mid-nineteenth century, leading several railway companies to exploit the commercial benefit of transporting hundreds of thousands of holidaymakers and day trippers each year to Southport in its heyday.

Enjoying an eclectic artistic range of subjects from architectural and engineering technical illustration through portraiture, rail, and air topics to land and skyscapes as an integral part of his work, Keith turned his attention to the portrayal of Donald Campbell's Bluebird K7 hydroplane and CN7 Proteus Bluebird car in 1973.

A series of oil-on-canvas compositions ensued, beginning with Campbell across Coniston and completed between 1973 and 1975. This series of paintings culminated with A Sunburst in the Storm of death and comprised four of the K7 hydroplane and 2 of the CN7 car. Prints from these paintings, produced in London by Metro Imaging Ltd, have been sold worldwide to raise several thousand pounds towards the rebuild of K7 on Tyneside by Bill Smith and his team, following Bill's salvage operation in 2001 to recover Bluebird from the bed of Coniston Water. Keith's reward for his fund-raising efforts: a pint of Guinness! The prints may be viewed on www.bluebirdproject.com via the 'SHOP' icon.

Closely involved in the March 2016 re-enactment of Sir Henry Segrave's 1926 World Land Speed Record on Southport Sands, Keith interviewed Gina Campbell, Donald's daughter, live on stage at Southport's Atkinson Arts & Cultural Centre as part of the 90th Anniversary celebrations. The 50th anniversary of Donald's 1967 record attempt saw Keith join the official party on Coniston Water on 4 January 2017 to commemorate the fatal attempt. Afterward, Keith interviewed Gina and her Cousin, Don Wales, himself a world record holder, live on stage at the Coniston Miners Institute before an audience of over one hundred, as part of the 5-day commemorative events. 2018 saw Bluebird return to the Water in Scotland, on Loch Fad in the Isle of Bute, for a series of successful working-up trials.

In early 2019, Keith established a new record for an illustrated talk at Southport's Atkinson Arts Centre, when an audience of over 400 attended one of his local railway history talks. On the voluntary front, regional health-related charities continue to benefit from Keith's regular contributions.
Top